by Jo Spindler | race results
Literally a hot race weekend is behind us. After a cold and rainy spring in middle Europe temperatures were climbing easily above 30 degrees. My athletes were taking on this challenge and I'm really happy that they all had great races out there including two victories of my professional squad at local races.
Jenny Schulz was racing the Löwentriathlon, a local race in Western Germany. Jenny put the hammer down like always when she grabs a good day. She exited the water 5th over all, hammered the bike and ran fantastic 10kms time which was a total time of 2:07hrs and a 4th place over all. Jenny was just a bit disappointed that she missed the Men's podium just by one spot. But more races to come.
Markus Hörmann raced a local Olympic Distance race South of Munich: Tölzer Triathlon. It was a start - finish victory and the win was never threatened. Markus did a controlled race and finished off the hilly bike and run course in a time of 1:57hrs. This is a new course record for this tough Olympic Distance. After his come-back race and a 2nd place at Triathlon Portocolom he is on a very good way back to the top. Really good to see him that strong after his hip surgery. 
Moritz Bachmann was racing the Olympic Distance in Belfort. The weather conditions were really tough. The sun was burning and the thermometer climbed up to 34 degrees celsius which caused a non-wetsuit swim. Moritz improved a lot over the past years in the swim but swimming without wetsuit is always a Challenge for him. He struggled through the swim and pushed hard on the very technical bike course (1:08hrs) where he gained at least 40 places. The final run in the midday heat was just survival but with 43mins on the 10kms and in this heat Moritz is very happy. At the end he was 29th over all and we see that we are heading into the right direction for the big show at Challenge Roth.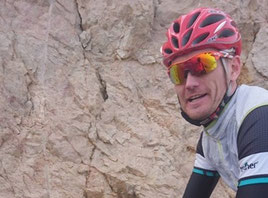 Steve Ringel wanted to have a new PB on the Long Distance. Therefore he choosed the IronMedoc/FrenchMan which has a very flat bike course. Steve was thinking this must be fast. But he realized that a flat bike course can be even tougher and doesn't have to be faster than a hilly one. While he was misguided on the first lap and missed 14kms he decided to add them towards the end of his bike ride. After finishing in 11hrs16mins he went to the referees and declared his mistake or better the mistake of the marshals. They had a little discussion but thanks goodness the Garmin technology showed that he did the whole course at the end. Next stop for Steve is the real monster Altriman in the Pyrenees.